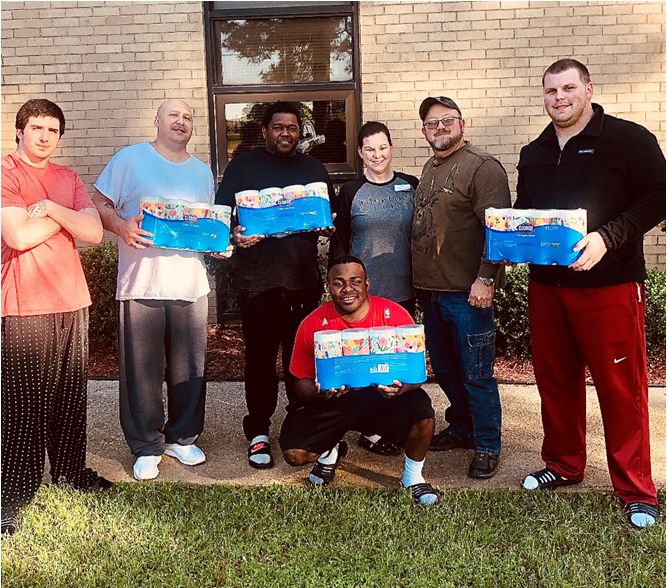 Interfaith Clinic, a SHARE Foundation Agency, received a donated shipment of Clorox disinfecting wipes from Americares, a non-profit disaster relief and global health organization. Jill Temple, Interfaith Clinic Executive Director, drops off a shipment of these donated disinfecting wipes to Wings to Recover, an El Dorado organization that helps program participants transition back into society. Interfaith provides on-site medical care to residents of Wings to Recover. Over 20 men reside at the facility for 6-month periods.
Cleaning and disinfecting supplies are in high demand across the country due to the COVID-19 pandemic. These donated products will be used for frequent cleaning of Interfaith Clinic, given to low-income patients who cannot afford or find cleaning supplies, and used at non-profit facilities where Interfaith Clinic staff care for patients.
Americares responds to natural disasters and humanitarian crises worldwide, donates medicine and medical supplies, and works with hospitals, clinics, and other health facilities to improve overall individual and family health. The Clorox Company and Americares have supported 177 health centers in 38 states so far with this initiative.