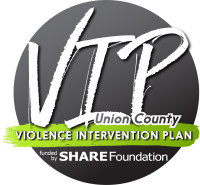 SHARE Foundation was recently selected as a possible recipient for the State Farm neighborhood Assistance Grant. Out of 2,000 applicants, SHARE made the top 200 and is now eligible to receive $25,000. Only 40 nonprofits nationwide will receive this grant and we need YOUR help!

In the final round of the selection process, the winning organizations will be chosen based on the number of votes they receive from the public.

Beginning at 11:59pm on August 14th, polls will open on the State Farm Neighborhood Assistance Grant website. The link below will take you and others straight to our page, where you can vote up to TEN TIMES per day, per person. Voting will end at 11:59pm on August 23rd.

SHARE Foundation is an operating nonprofit with multiple agencies serving Union and surrounding counties. SHARE serves people of all ages- from before birth until the end of life. A 501(c)(3) organization, SHARE's many programs and services exist because of grants like this, as well as the generosity of others that include monetary giving, time, and talents. We only need a minute of your time in order to make this happen.

Receiving the State Farm Neighborhood Assistance Grant will go directly into our community by supporting the Violence Intervention Plan (VIP). The VIP is a SHARE program that serves as a catalyst for change in its efforts to positively impact Union County. Will you consider helping us by casting your votes between August 14th and August 23rd? If you have any questions, please call us. We would love to talk to you!